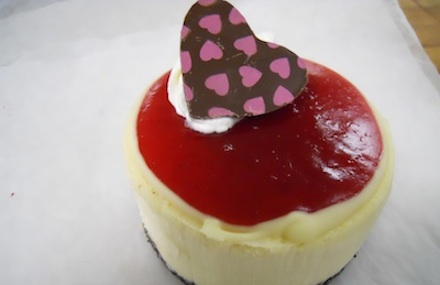 Rich cheesecake blended with real white chocolate on a chocolate cookie crust.
Topped with tangy raspberry jam and a chocolate heart.
Ingredients:
Cream Cheese, Oreo® cookie crumbs, eggs, sugar, white chocolate, raspberries, semi-sweet
chocolate, cornstarch, butter, whole milk, cream, lemon juice, vanilla, raspberry syrup.
Oreo is a registered trademark of Kraft Foods.
Allergens:
Dairy, eggs, wheat (gluten)